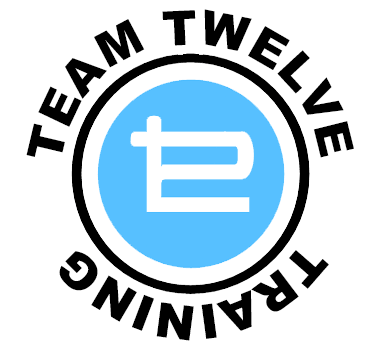 Physical, Technical, Tactical + Competitive Volleyball Programs
Volleyball Camp
2 Indoor Volleyball Camps are offered each Summer
On-Court Instruction
Small Group Technical Instruction Volleyball or Basketball
Beach and Indoor Volleyball
Summer Beach Programs and Indoor Volleyball Programs All Year
Volleyball Camp
2 Indoor Volleyball Camps are offered each Summer
Mike Slean
Head Trainer and Coach
Mike Slean is the owner and head trainer at Team12 Training. T12 Training trains hundreds of indoor and beach volleyball athletes every year. Mike played 5 years of indoor volleyball with the University of Toronto Varsity Blues. He was a 5-time first team Ontario All-Star and 4 times received All-Canadian recognition. Mike then went on to represent Canada on the beach as a member of the Canadian Beach Volleyball team. Mike played on the World Tour, World Championships and the Pan-Am Games.
As a coach, Mike has spent the last 9 years coaching with the Durham Attack Voleyball Club. In 2012, the 17u Girls team won both Provincial and National Gold. In 2016, his 16U Boys team won Provincial and National Gold as well. The following season Mike coached the 12U boys and the 17U Boys, with the 17U team winning the Provincial Championship. Mike was awarded the OVA Coach of the Year in 2017.
Mike was recently inducted into the University of Toronto Sports Hall of Fame. Mike used his Bachelor of Physical Education and Health and his Bachelor of Education at Durham College where he taught in the Fitness and Health Promotion Program for 5 years. Mike has been certified with the Canadian Society of Exercise Physiologists as a Personal Trainer for the last 14 years.
​Keaton Ellis
Personal/Team Trainer
Keaton is currently enrolled in his third year at UOIT in the Kinesiology Program. Many facets of this program including injury prevention and rehab, nutrition, principles of fitness assessment, athletic therapy and exercise physiology help Keaton while working with his athletes.
Keaton loves working with motivated individuals of all ages but specializes with young athletes. Keaton played rugby, rugby 7's and hockey growing up.
Keaton enjoys being able to share his knowledge with others. Keaton has worked in a gym setting for the past few years working at the UOIT fitness facility.
Keaton loves working with kids and enjoys teaching them proper techniques and ways to improve athleticism, while having fun at the same time.
Tristan Swinden
Youth Volleyball Coach
Carleigh Semeniuk
Youth Volleyball Coach
​Radu Mavrodin
Personal/Team Trainer
Radu is a graduate of the Fitness and Health Promotion Program at Durham College. Radu graduated with honors as one of the top 5 students in the entire program. He is currently continuing his studies at UOIT in the Bachelor of Health Science in Kinesiology Program. Radu is First Aid and CPR "C" certified. For the past 2 years Radu has worked with T12 Training conducting group training sessions, team training sessions and personal training.
​
Radu is the Lead Trainer at T12 and manages the Summer Athlete Training Programs for all Summer athletes.
Kevin Hellyer
Head Youth Volleyball Coach
Kevin Hellyer has been coaching with the Durham Attack volleyball club for 12 years. Over his tenure he has won numerous Provincial Championships and an impressive 6 National Championships.
In 2009, Kevin was the first coach to have a team win both 15U and 16U Provincial Championships in the same year. In 2012, he led the 17U Girls to a Provincial and National title. The Ontario Volleyball Association has recognized Kevin with both the Recognition Award in 2009 and the Award of Achievement in 2011. In 2013-14, Kevin won a National Championship in Edmonton with the DA 15U Girls. Kevin takes great pride in watching his former athletes have success at the NCAA, CIS and CCAA levels. This year Kevin is also excited about bringing a new youth volleyball program to T12 for athletes ages 5-10.
Nolan Langley
Youth Volleyball Coach
David Clarke
Personal/Team Trainer
"We're always looking to work with new athletes and teams. We are in the business of helping athletes reach their potential. Contact us today to find out how we can create a program that works with your competition and practice demands."
Mike Slean, Team 12 Training