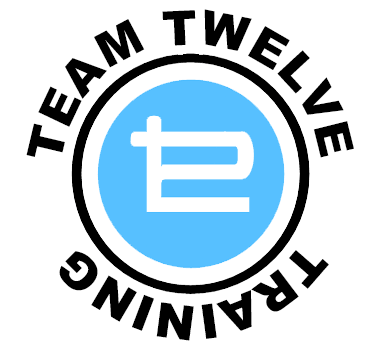 Personal, Group and Team Training for all Fitness Levels
Volleyball Camp
2 Indoor Volleyball Camps are offered each Summer
On-Court Instruction
Small Group Technical Instruction Volleyball or Basketball
Beach and Indoor Volleyball
Summer Beach Programs and Indoor Volleyball Programs All Year
Volleyball Camp
2 Indoor Volleyball Camps are offered each Summer
​
BEACH/OUTDOOR VB TEAM INFORMATION
T12 Elite Beach/Outdoor Volleyball - 2021
​
T12 Elite Beach Team will train at Devil's Den (Sand) in Brooklin, Ontario or General Sikorski Hall (Grass) in Oshawa, Ontario - TBD depending on COVID rules and site availability
​
Training groups will be 6-8 athletes on one court

Groups will have 20 training sessions throughout the Summer

Groups are made up of athletes of similar age and skill level

Athletes must play competitive indoor volleyball in order to qualify for a training group - email mike@team12training.com with questions regarding group levels

Training will begin on Monday May 17, 2021

No Session on Monday May 24, 2021 - session will be added on to end of session - July 26th, 2021

Each T12 Beach team member will be given a training jersey with their number on it

T12 Elite Beach team members will also have access to an on-line training program with live workouts every day from May 1 to May 17 for Pre-Season Physical Training to prepare them for the outdoor season.
​​
PAYMENT: Cost for each athlete is $600 plus HST ($678.00) for the Summer - payment can be made via e-transfer to mike@team12training.com - password - volleyball
​​
​
GIRLS TRAINING GROUPS
​
12U Girls - 6-12 athletes - M/W - 5:00-6:30

13U Girls - 6-12 athletes - M/W - 5:00-6:30

14U Girls - 18 athletes - M/W - 5:00 - 6:30

15U Girls - 6-12 athletes - M/W - 6:30 - 8:00

Girls Open (16U and older) - 6-8 athletes - M/W - 6:30-8:00
​
BOYS TRAINING GROUPS
​
13U Boys - 6-8 athletes - M/W - 6:30-8:00

14U Boys - 6-12 athletes - M/W - 6:30-8:00

15U Boys - 6-12 athletes - M/W - 6:30-8:00

Boys Open (16U and older) - 6-8 athletes - M/W - 6:30-8:00
​
Additional Outdoor Training Team Information:
​
Competition/Tournaments: athletes in the outdoor program are not required to play tournaments. Many athletes use the outdoor training sessions as training for next indoor season and some choose to use the training to prepare for beach volleyball tournaments. The Ontario Volleyball Association runs tournaments throughout the Summer that players can participate in. T12 also runs some tournaments at Devil's Den/General Sikorski. T12 tournaments maximize playing time and minimize the time commitment of most tournaments.
​
*This Summer we will stay within the current COVID regulations regarding return to play but will give the athletes every chance possible to compete. Game play, ladder tournaments, Inter-club tournaments and Club vs. Club events are all competition opportunities that we hope to implement.
​
Partners: athletes can register with a partner but you do not need a partner to register for the program. Most of the drills are done with all of the other players on your court. When we play game simulation or game drills, players can play with their partner if they choose.
​
Weather: if the weather is not cooperating, a decision will be made to play or cancel shortly before the session begins. If there is a light rain, we will continue to play. Hard rain or lightning will be grounds for cancellation or a delay to wait to see if the weather passes. T12 makes every effort possible to book make-up sessions. Sessions are often added later in the week or at the end of the 10 week block.
​
T12 Physical Training: athletes will be given access to live Zoom workouts from May 1-17th (Pre-Season) to help prepare for the Outdoor Season. Athletes will also be given workouts to complete during the Outdoor In-Season.
​
VOLLEYBALL CAMP INFORMATION - UPDATED June 4, 2021
T12 SUMMER VOLLEYBALL CAMPS - 2021:
​
Week #1 - ELITE CAMP AND OPEN CAMP - July 5-9
Week #2 - ELITE CAMP AND OPEN CAMP - July 12-16
​
The T12 Summer Volleyball Camp is back again in 2021. Coaches Kevin Hellyer and Mike Slean are going to be hosting the Summer Camps at General Sikorski Hall again this Summer. General Sikorski Hall is conveniently located at Stevenson and Taunton Road in Oshawa. The Camp is designed for athletes who currently play school or club volleyball or aspire to in the near future. All starting skill levels are welcome. Athletes will be put into appropriate training groups. Camp has 2 options this year, the Elite/Club Camp and the Next Generation Camp. Descriptions of each camp are listed below.
​
LOCATION - General Sikorski Hall - 1551 Stevenson Road North, Oshawa
​
ELITE TRAINING CAMP with Coach Slean and Coach Hellyer - campers will work with both Coaches throughout the day.
Camp will run from 9:00-12:00 Monday to Friday

Open to athletes ages 7-15 (All skill levels welcome)

NEW! - 2 Camp Divisions - Elite/Club and Next Generation - descriptions below - PLEASE REVIEW

Training groups will be formed based on skill level

Outdoor Volleyball Courts - focus is on Indoor Volleyball Skills

Athletes will go through an AFT (Athletic Foundations Training) warm-up to start each day

T12 Volleyball Camp Shirt included

Cost - $270 plus HST ($305.10)
ELITE/CLUB CAMP:
Intensive 5 day camp with Senior Coaches Mike Slean and Kevin Hellyer

Open to 12U, 13U, 14U and 15U Boys and Girls that played select or club volleyball this past season - to apply for an exemption please contact mike@team12training.com

Daily Physical Training Warm-Up

Technical and Tactical Instruction with Coach Hellyer and Coach Slean

Limited space to ensure best possible camp experience

$275 plus HST per camper ($305.10)
​
NEXT GENERATION CAMP:
Awesome 5 day skill development camp for players age 7-14.

Camp is open to all skill levels

Campers will be placed in age and skill appropriate groups

All campers that are 10 years old and younger should register for OPEN camp regardless of skill level.

$275 plus HST per camper ($305.10)
To complete registration - please fill out the form below and submit payment via e-transfer:​
Email Transfer to mike@team12training.com - password - volleyball - Please indicate the camper's name in the transfer notes. TOTAL IS $305.10 with HST.
​
​